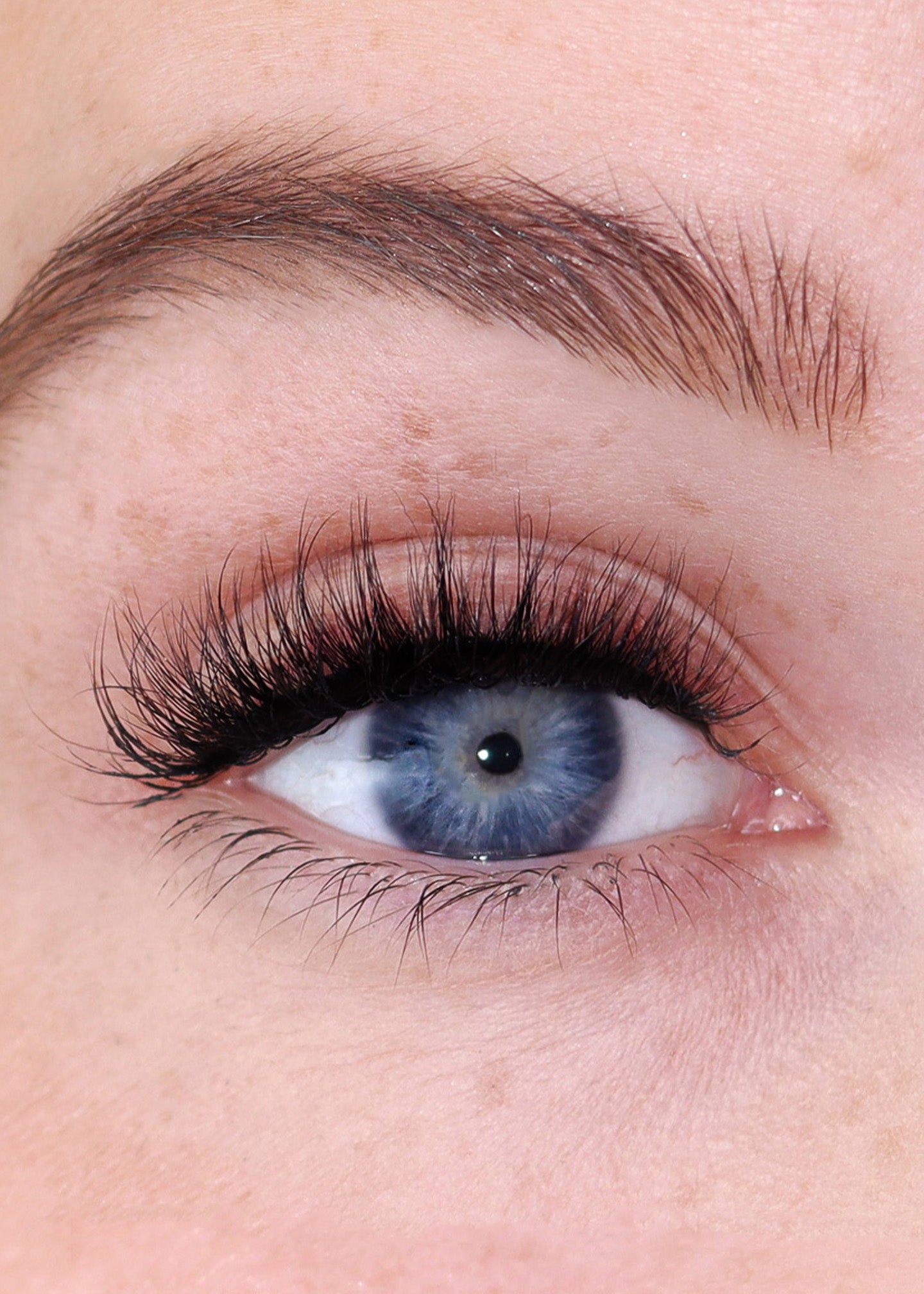 Just A Hint
Just A Hint gives a natural and light lash look, that still adds just the right  amount of volume and length to your lashes. The lashes get gradually longer  towards the outer corner which gives a light "cat-eye" effect to your eyes, without ever being too much. Just A Hint gives a beautiful and barely-there "your-lashes-but-better"-look, which is suitable for every day as well as for parties.
Shape: Cat-eye

Reusable: +25 wears

Volume: Natural

Band: Ultra soft & flexible black cotton-tread band

Made from vegan Korean Fibers
*Lash glue is not included

Complete your look with our DUFF Lash Glue fast drying and specially made to ensure your lashes stay on flawless all day! The formulation is gentle towards your natural lashes and is easy to remove after use. 
Apply a small amount of mascara to your natural eyelashes. This ensures a more seamless end result.

Apply a thin layer of lash glue along the lash band and wait 15-20 seconds (For beginners, we recommend using white lash adhesive).

Apply the lash in the middle of your eyelid and as close to your natural lash line as possible. Then secure the ends.
How to easily remove your fake eyelashes:
1. Gently lift the lash from the outer corner and pull the lash off.
2. Place the lash back in the box, ensuring that the lashes maintain their shape.

How to clean your false lashes:
1. If using DUFF's lash glue, any leftover glue can easily be removed by gently picking it off the lash band.

2. Apply a small amount of oil-free makeup remover to a cotton swab and gently clean the lash to remove any makeup residue.
It is not recommended to apply mascara to your DUFF eyelashes as it damages the design and shortens the lifespan of the lashes.
If you have any questions, you can always contact us at info@duffbeauty.com.
We always offer free shipping on purchases over €80.
International delivery takes 3-7 business days.
We have a 14-day return policy when shopping with us. You simply need to notify us at hello@duffbeauty.com that you have changed your mind about your purchase.
We do not cover the cost of returns.