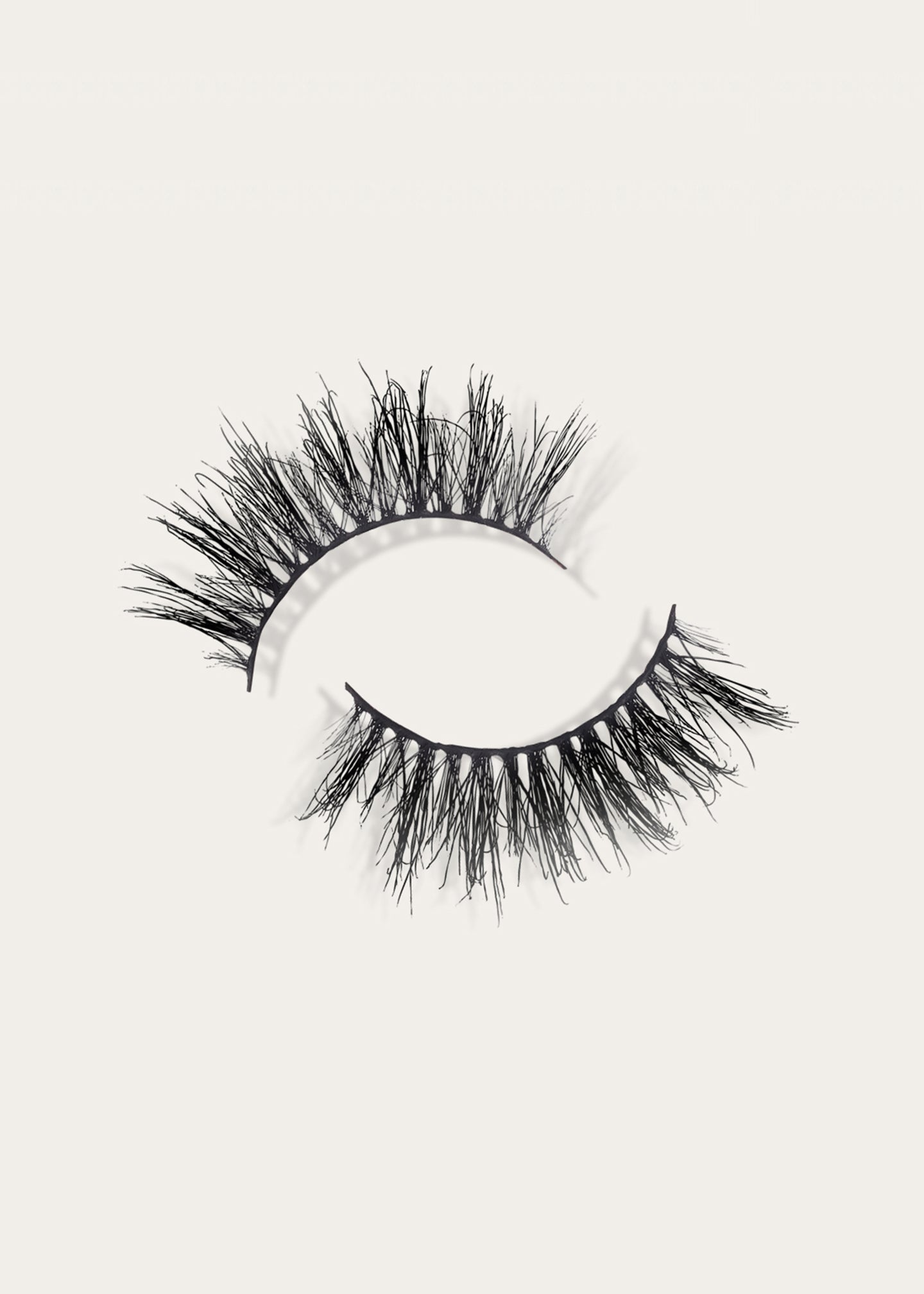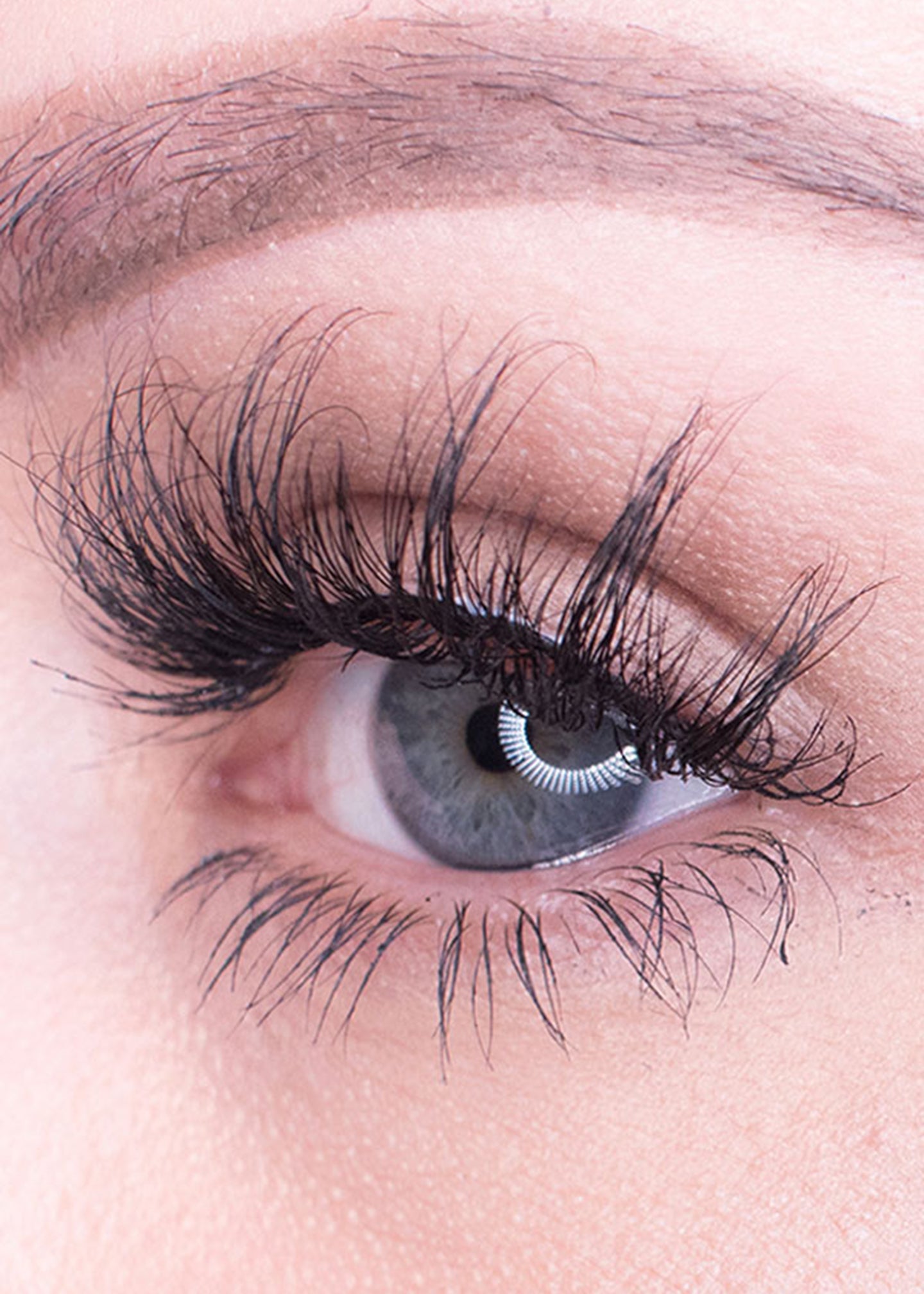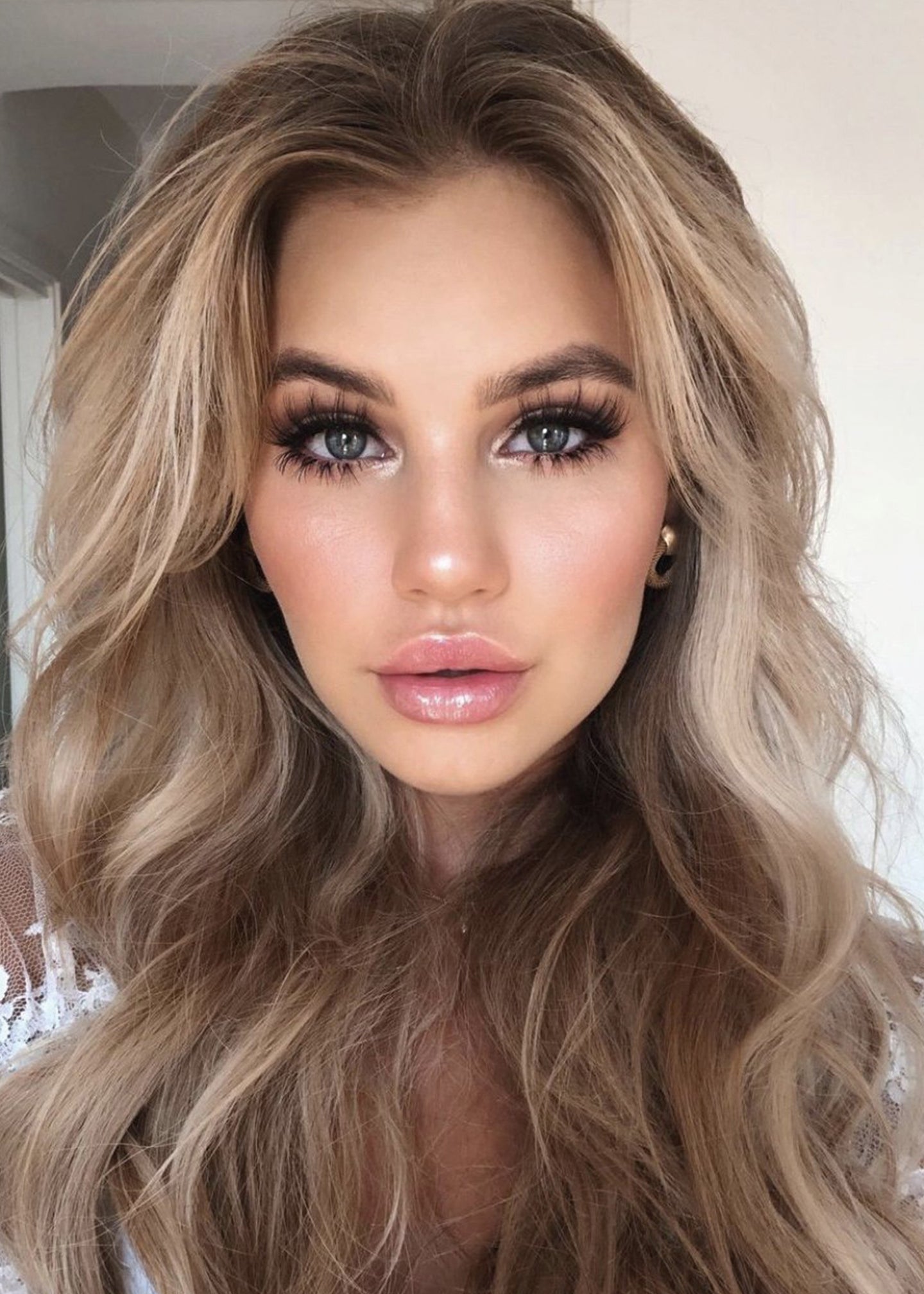 So Kylie
So Kylie achieve an insta-worthy look with please glamorous lashes! A round, wispy lash that will add depth and breath-taking elongation to your lash look while still being incredibly lightweight!
Shape: Round
Uses: +25 wears
Volume: Full glam
Length: 15mm (may very slightly as the lashes are handcrafted)
Band: Ultra soft & flexible black cotton tread 
*Lash glue is not included 
Complete Your Look with our DUFF Lash Glue fast drying and specially made to ensure your lashes stay on flawless all day! The formulation is gentle towards your natural lashes and is easy to remove after use.
Our iconic Premium 3D Collection is a set of high-quality reusable lashes, made on a soft and flexible cotton band that ensures easy and comfortable application - even for beginners!
The lashes are made with a unique 3D technology that imitates natural eyelashes and results in a beautiful and natural-looking effect.
All lashes are handmade and made of sterilized human hair.
Note! Lash glue is not included. We always recommend using DUFF's lash glue, as it is specially developed for reusable lashes, holds all day, and is incredibly gentle and easy to remove after use.
Apply a small amount of mascara to your natural eyelashes. This ensures a more seamless end result.

Apply a thin layer of lash glue along the lash band and wait 15-20 seconds (For beginners, we recommend using white lash adhesive).

Apply the lash in the middle of your eyelid and as close to your natural lash line as possible. Then secure the ends.
How to easily remove your fake eyelashes:
1. Gently lift the lash from the outer corner and pull the lash off.
2. Place the lash back in the box, ensuring that the lashes maintain their shape.

How to clean your false lashes:
1. If using DUFF's lash glue, any leftover glue can easily be removed by gently picking it off the lash band.

2. Apply a small amount of oil-free makeup remover to a cotton swab and gently clean the lash to remove any makeup residue.
It is not recommended to apply mascara to your DUFF eyelashes as it damages the design and shortens the lifespan of the lashes.
If you have any questions, you can always contact us at info@duffbeauty.com.
We always offer free shipping on purchases over €80.
International delivery takes 3-7 business days.
We have a 14-day return policy when shopping with us. You simply need to notify us at hello@duffbeauty.com that you have changed your mind about your purchase.
We do not cover the cost of returns.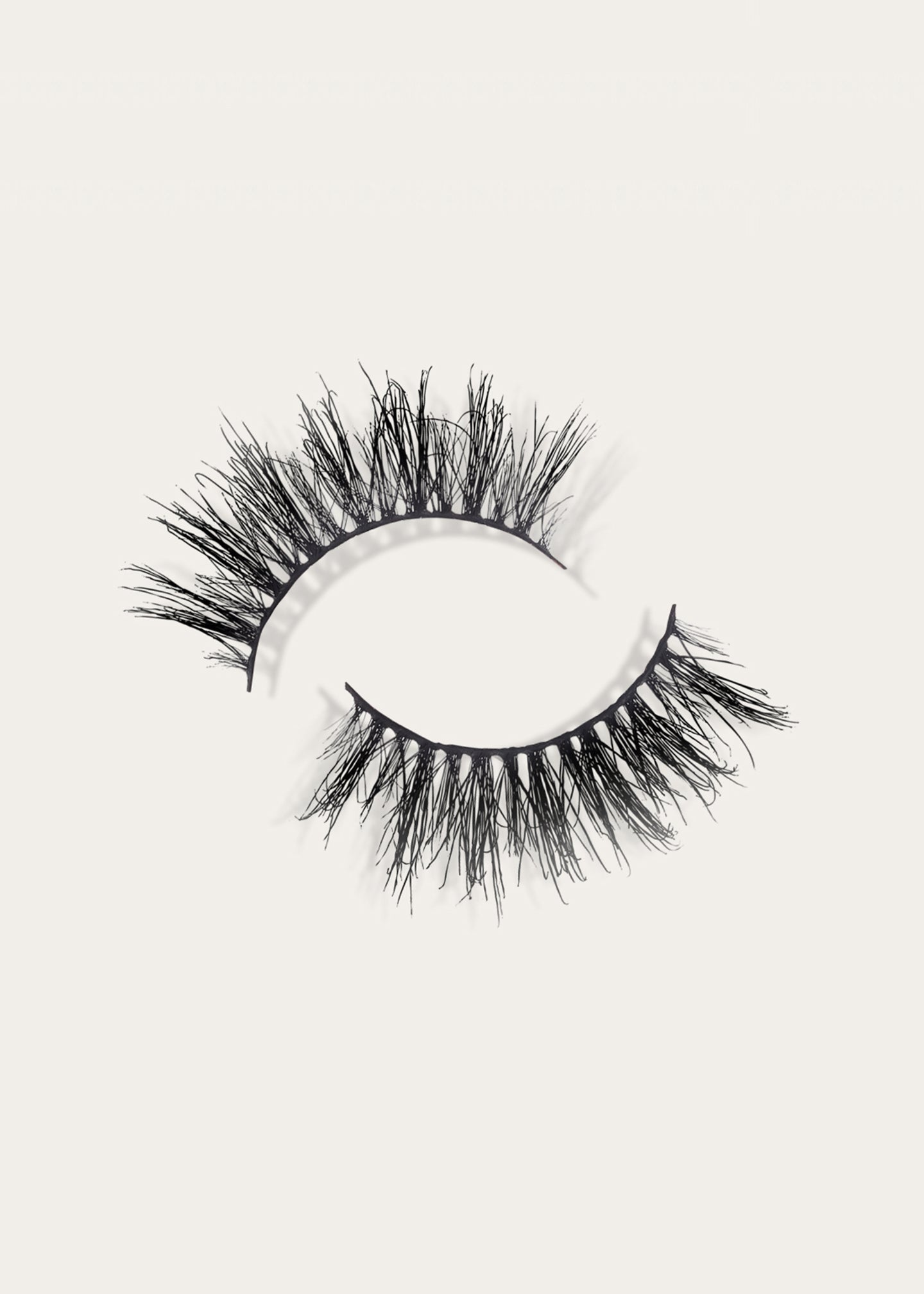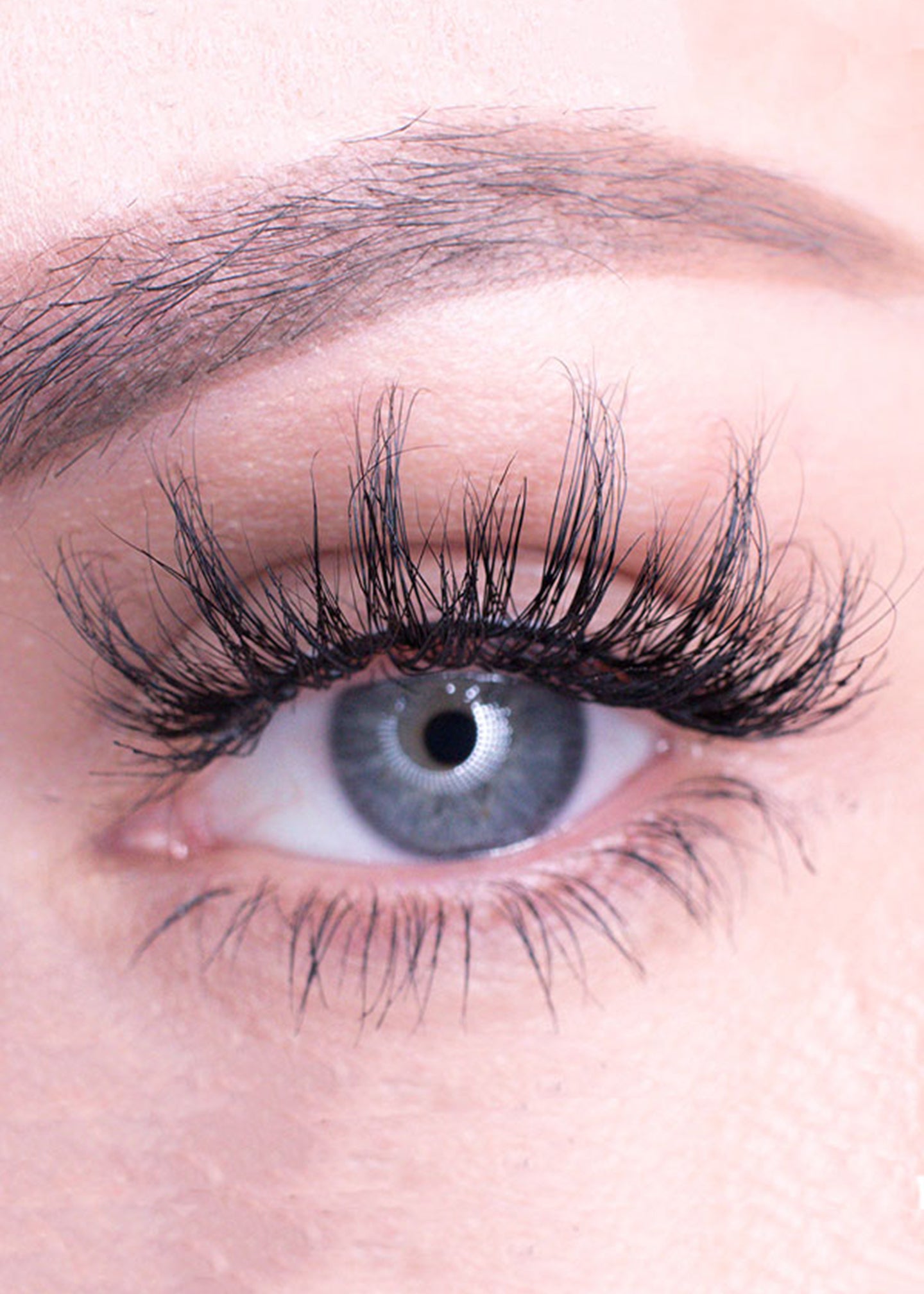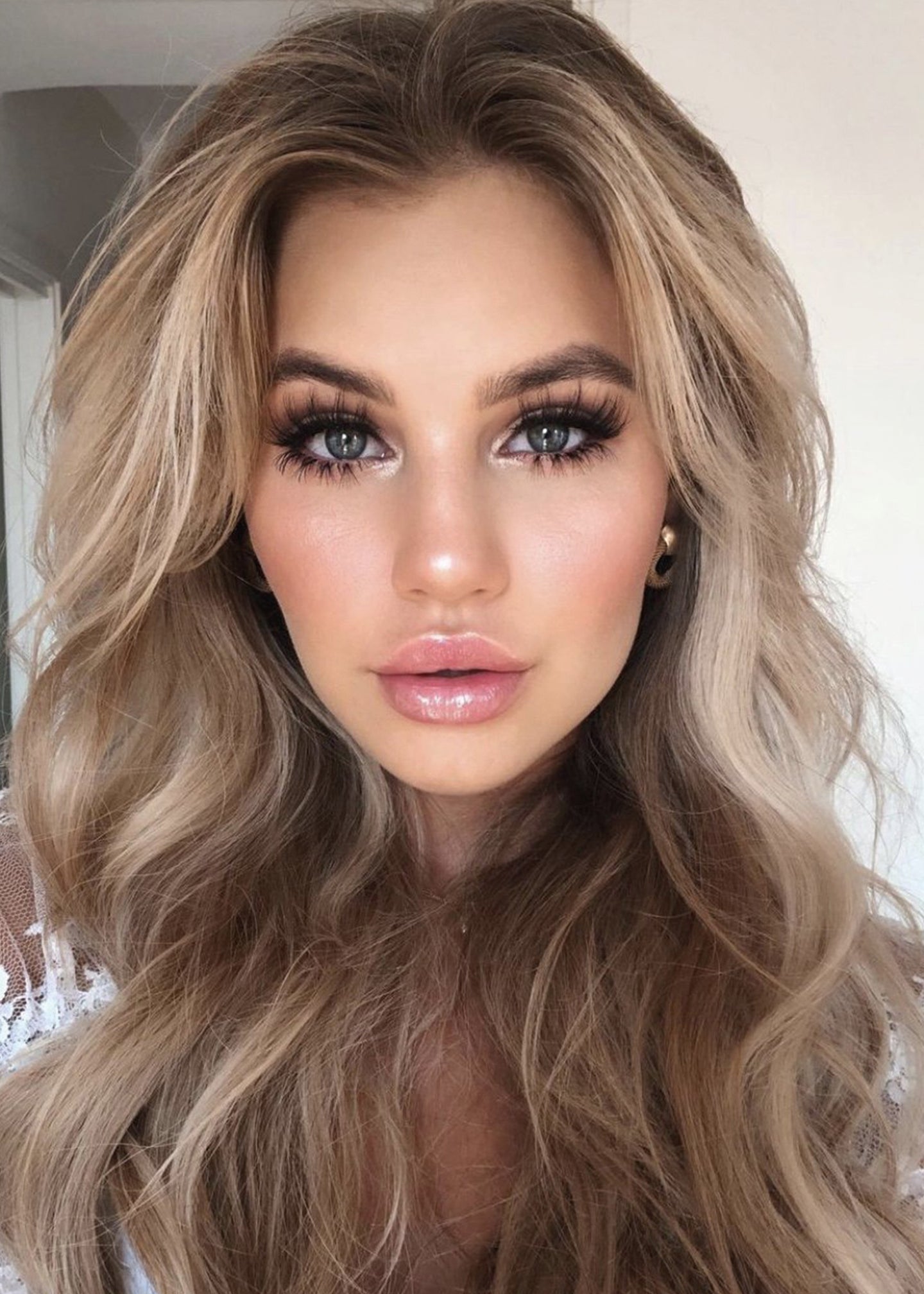 Højeste kvalitet og komfort
DUFFBEAUTYs naturlige øjenvipper er håndlavet og lavet på unikke materialer for at sikre den bedste kvalitet til en pris, hvor alle kan være med. Vores nøje udvalgte materialer giver kvalitetsrige falske øjenvipper, der skaber et naturligtlook, og vipper som kan genanvendes.
Alle vores falske øjenvipper er behagelige at have på. Vores unikke sammensætningen af bomuldstråde giver et fleksibelt bomuldsbånd, som gør, at vipperne føles bløde og behagelige at have på hele dagen. Det fleksible vippebånd kan bukkes og formes, så vipperne passer til øjnene og giver en nemmere påsætning.
Læs mere
Genanvendlige vipper og unik 3D-teknologi
Med DUFFBEAUTYs kunstige øjenvipper får du mere for pengene uden at gå på
kompromis med kvaliteten. Alle vores vipper kan genanvendes +25 gange, og det er både godt for dig og vores planet.
3D-teknologien i vores falske øjenvipper giver det mest optimale, naturlige look. Vipperne er designet til at efterligne øjenvippers naturlige groretning, da vippehårene er lagt på kryds og tværs og har et naturligt buk
Læs mere