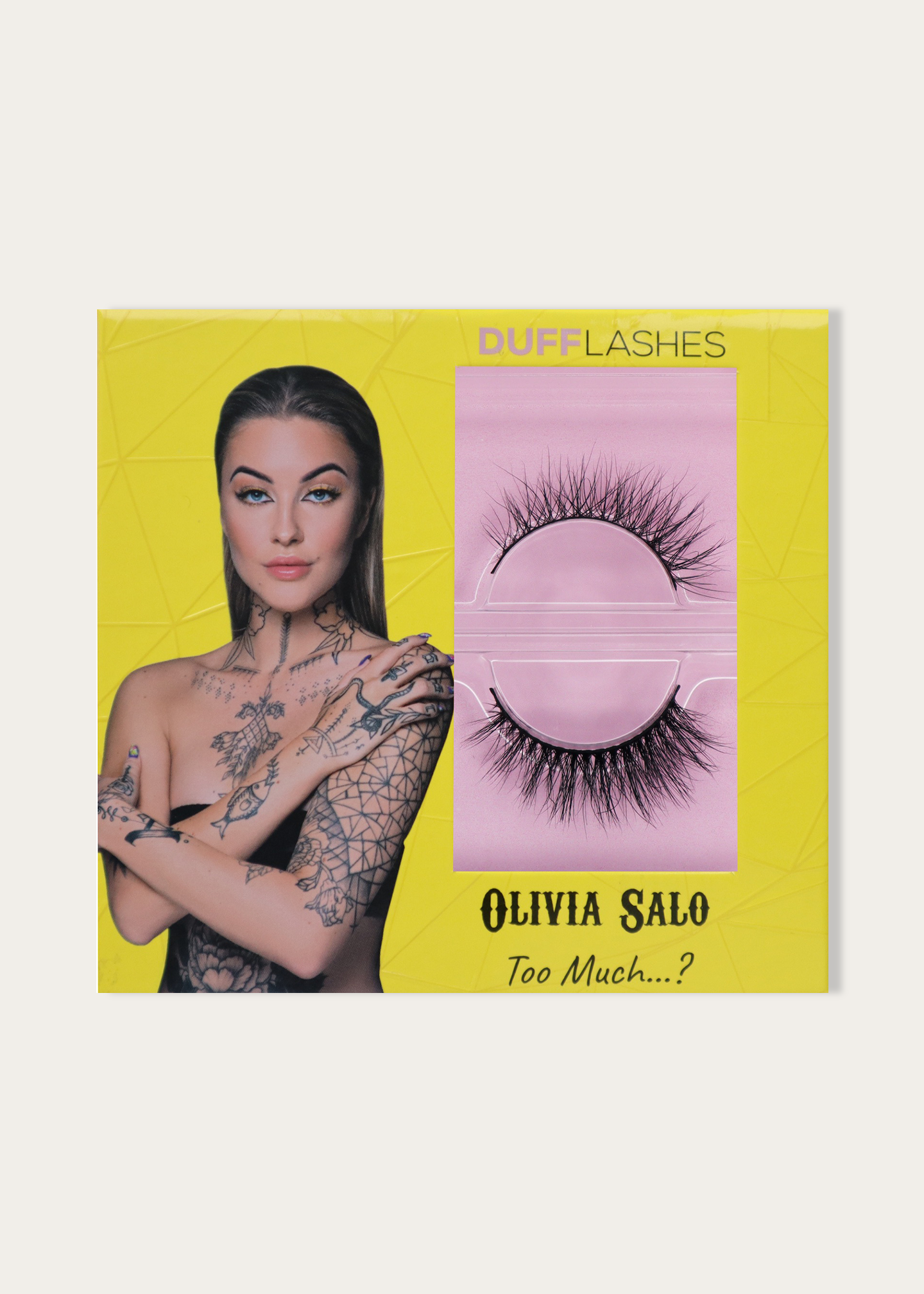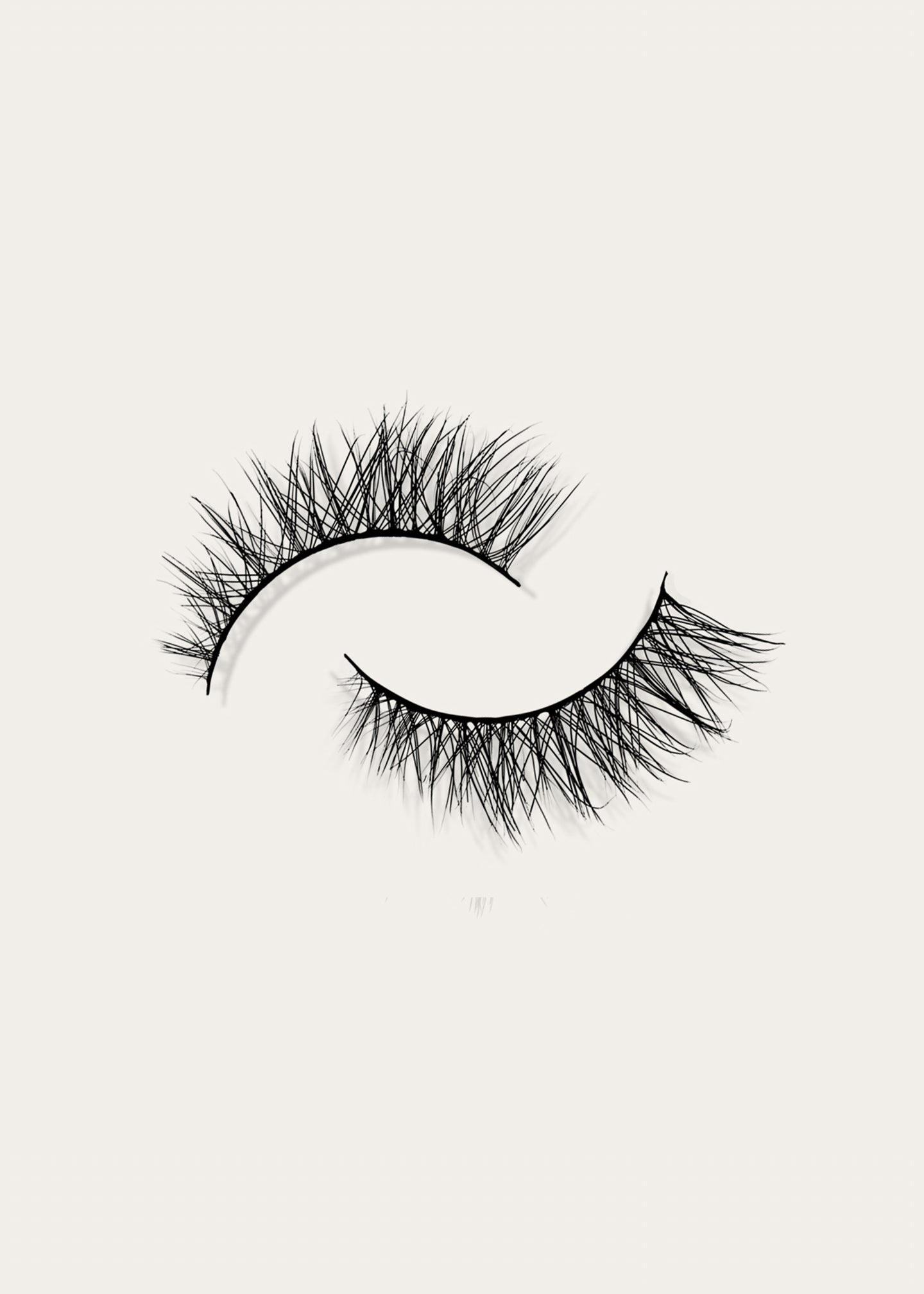 Too Much...?
Danish influencer, Olivia Salo, has gathered her two favorites in one box. The perfect everyday lash Au Natural that gives a subtle "cat-eye" look and Trophy Wife, which are the perfect lashes for a sensual evening look.
Læs mere
Apply a small amount of mascara to your natural eyelashes. This ensures a more seamless end result.

Apply a thin layer of lash glue along the lash band and wait 15-20 seconds (For beginners, we recommend using white lash adhesive).

Apply the lash in the middle of your eyelid and as close to your natural lash line as possible. Then secure the ends.
How to easily remove your fake eyelashes:
1. Gently lift the lash from the outer corner and pull the lash off.
2. Place the lash back in the box, ensuring that the lashes maintain their shape.

How to clean your false lashes:
1. If using DUFF's lash glue, any leftover glue can easily be removed by gently picking it off the lash band.

2. Apply a small amount of oil-free makeup remover to a cotton swab and gently clean the lash to remove any makeup residue.
It is not recommended to apply mascara to your DUFF eyelashes as it damages the design and shortens the lifespan of the lashes.
If you have any questions, you can always contact us at info@duffbeauty.com.
We always offer free shipping on purchases over €80.
International delivery takes 3-7 business days.
We have a 14-day return policy when shopping with us. You simply need to notify us at hello@duffbeauty.com that you have changed your mind about your purchase.
We do not cover the cost of returns.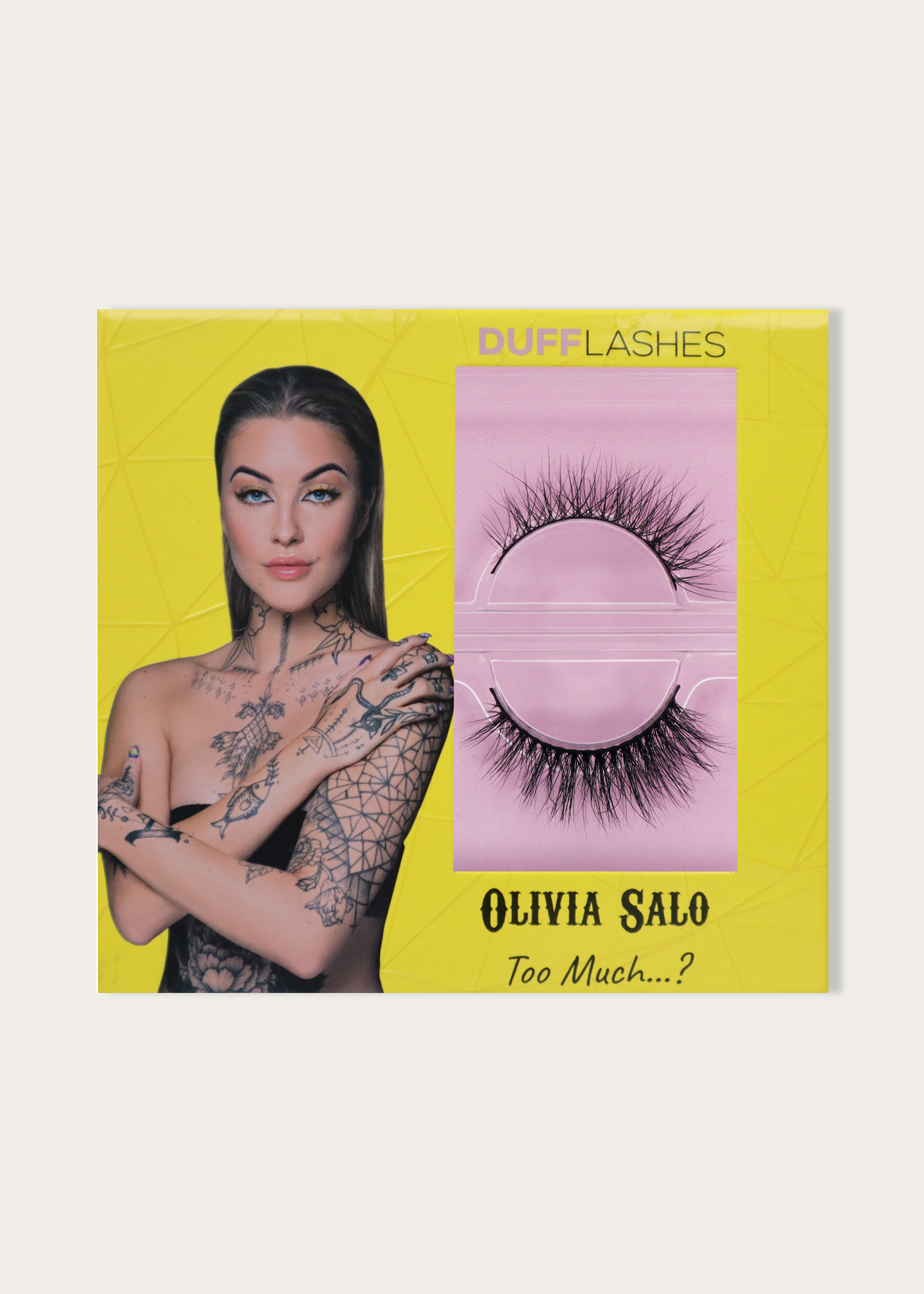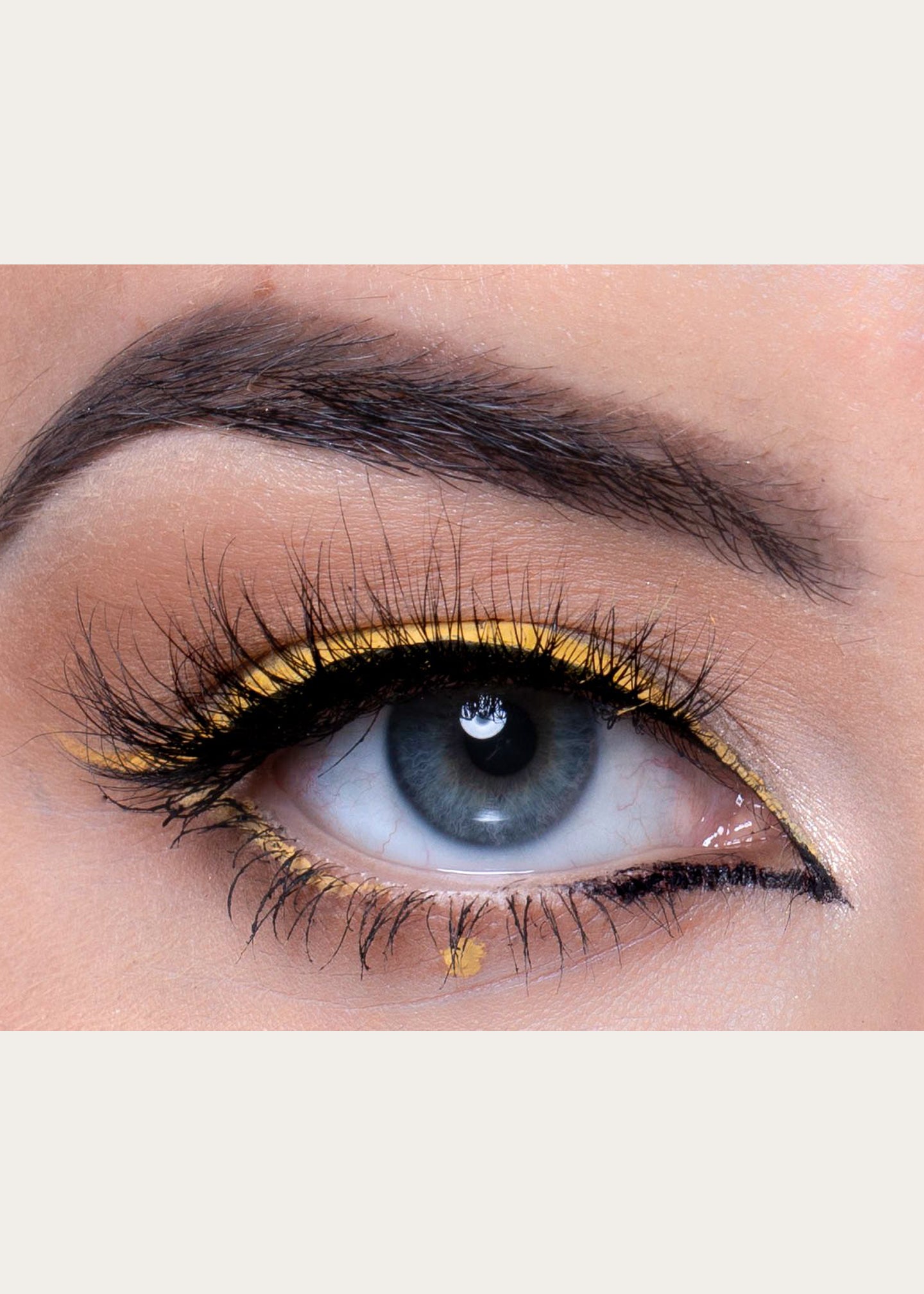 Forkæl dig eller dine nærmeste med vores gavesæts.
Vi har samlet nogle af vores bedste DUFFBEAUTY tilbud til dig og pakket dem ind i en oplevelse af selvforkælelse eller perfekte ideer til gaver. Om end du vil forkæle dig selv med vores værdiæsker og sæt, eller ønsker at glæde en du holder af, kan du finde alt her – lige fra vores best selling DUFFBEAUTY værdiæsker til populære gaveæsker. Vores pakkeløsninger og sæt indeholder de bedste DUFFBEAUTY tilbud, da vi har sammensat flere af vores produkter, som tilsammen forenkler makeuprutinen. Derfor behøver du ikke at bruge tid på at finde de bedste tilbud, sæt eller gaver – vi har allerede gjort arbejdet for dig.
Læs mere
Falske vipper i højeste kvalitet
DUFFBEAUTY gør falske øjenvipper nemmere med brugervenlige vipper af høj kvalitet. Alle DUFFBEAUTYs vipper er unikke, da de har et alt-i-ét design, så du får det bedste ud af dine kunstige øjenvipper – lige fra kvalitet og design, til nårdu påfører vipperne og har dem på. Hver vippe har sit eget design, form og længde, men kvaliteten på hver håndbundet vippe gør, at de føles behagelige
og kan bruges +25 gange.
Læs mere