Step-by-step guide: how to clean and reuse your false eyelashes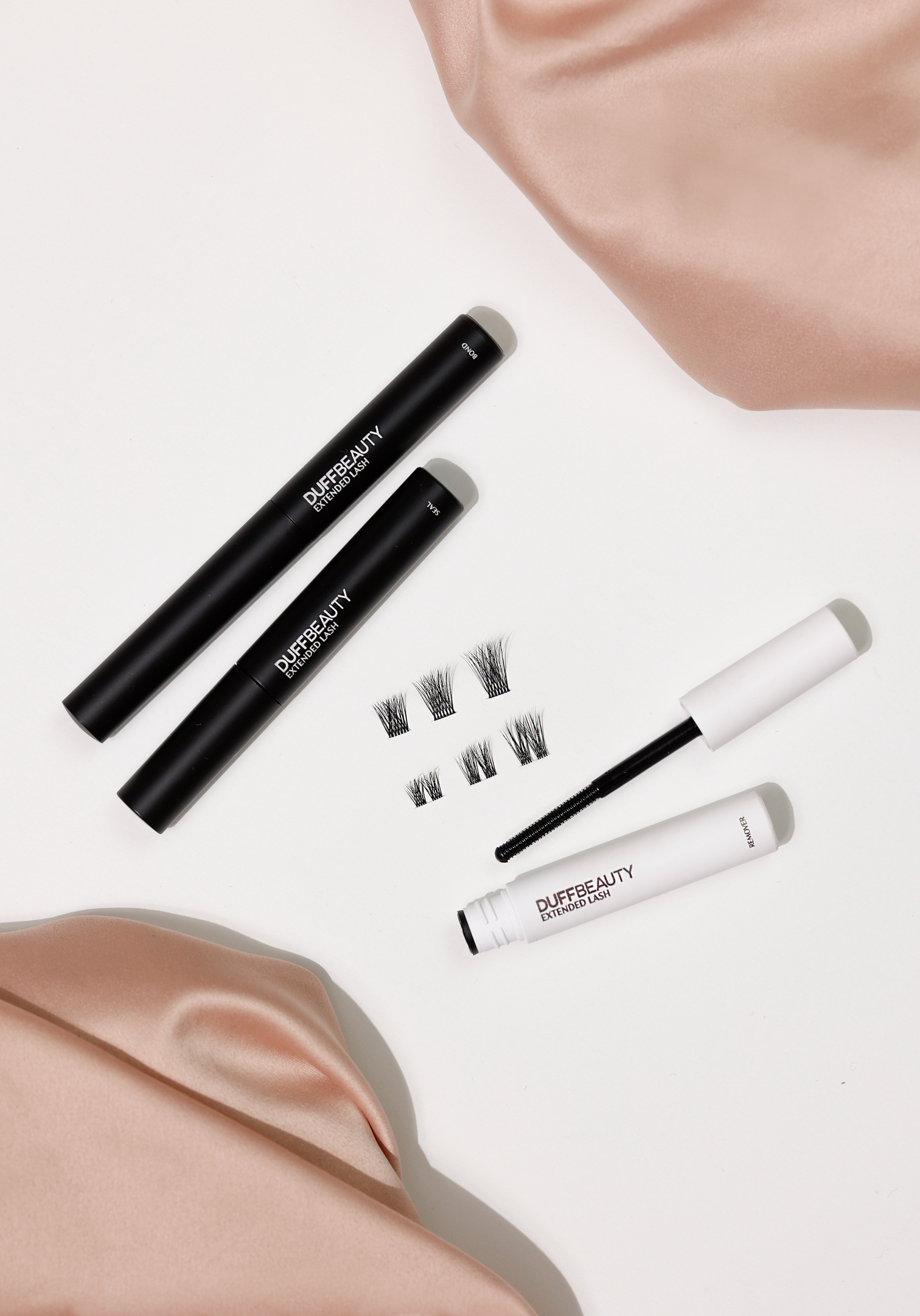 Have you heard about our new Extended Lash Kits? The false eyelashes in the Extended Lash Kits are applied underneath your natural eyelashes, so you ALWAYS get a natural lash look, as the lash band isn't visible when you blink or turn to the side. Although the technique is easy and beginner-friendly, you may have some questions; how do you clean the fake lashes and how can you use the lashes again – actually up to five times?
With the Extended Lash Kit, you've long and natural eyelashes for up to 7 days. But it gets even better, as you can reuse the false lashes several times. So, take a look here and you'll get our guide on how to clean your fake lash clusters so that they can be reused up to five times. 
If you haven't yet tried to create your own eyelash extension look at home - take a quick look here. Because with our how-to videos, you'll definitely be inspired by how easily and quickly you can design your own eyelash extensions look in 10 minutes with the Extended Lash kit!
Step 1: How to remove the false eyelashes with REMOVER
The innovative Extended Lash Kits are false lashes in clusters with an invisible eyelash band. The lashes are very fine and natural. Therefore, when you want to remove your fake lashes, you shouldn't remove them as you usually would with false eyelashes with a full band (which is applied on top of the lash line). 
When the false lash clusters are applied underneath your natural eyelashes, you must use the REMOVER that comes with the. Extended Lash Kit. It's important that you always use the REMOVER, as it easily removes the lash clusters and doesn't damage your natural or fake eyelashes.
So, start by brushing a generous amount of the REMOVER on the top and bottom of your eyelashes and let it soak for 30 seconds. Then take a cotton pad with a bit of makeup remover and gently remove the residue.   
Once you've done that, the REMOVER should easily and quickly remove the false lash clusters. Watch how Caroline from DUFFBEAUTY removes her Extended Lashes.

Step 2: How to clean your Extended Lash Clusters
It's actually quite simple to clean your DUFFBEAUTY Extended Lash clusters.
After you've removed your false eyelashes, soak the lashes in a small bowl with some oil-based makeup remover. Wait five minutes and then pick up the false lashes and place them on a piece of paper towel. Brush the eyelashes through gently with a clean spoolie. Repeat this process until all excess BOND and SEALER have come off the lash clusters.
Before the false eyelashes can be reused, any makeup remover and oil from the previous water must be rinsed off. Therefore, put the lash clusters in a new clean bowl with warm water and soap - so that any makeup remover and oil residues are completely off.
Once that's done, simply put the lash clusters on a clean piece of paper towel and let the lashes dry. Brush through the lashes with a spoolie to fluff them up, so that they regain their natural volume and shape.

Step 3: Store in the lash box
When the false eyelashes are completely dry, they're actually as good as new and can be reused – in fact, up to five times!
If you want to reuse the extended lash clusters, it's important that you put them back in the eyelash box after they've been cleaned and dried. When putting the false lashes back in the box, you can maintain the shape of the lashes! And this also means that you always get beautiful and natural eyelashes the next time you want to create your own eyelash extensions look at home!