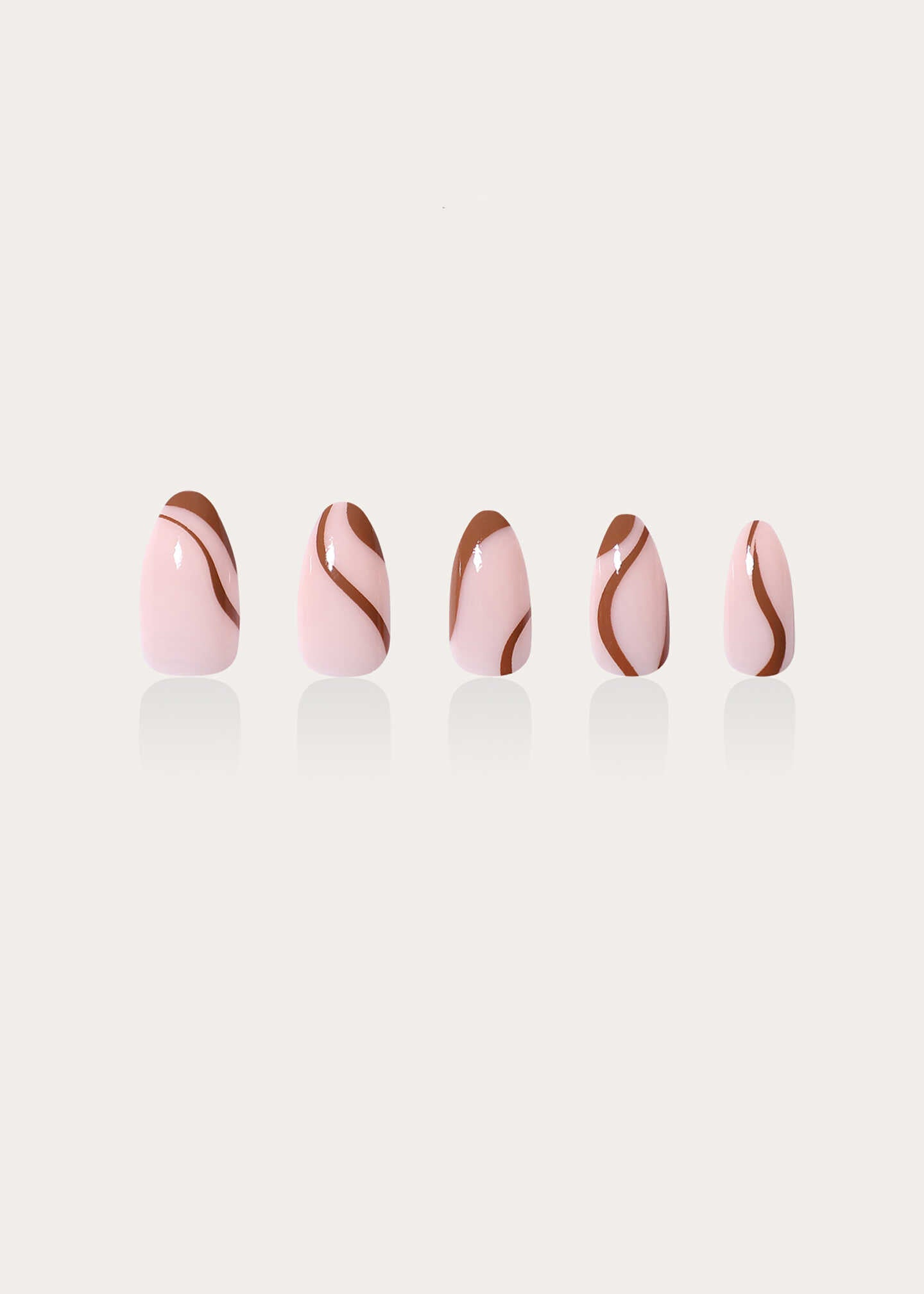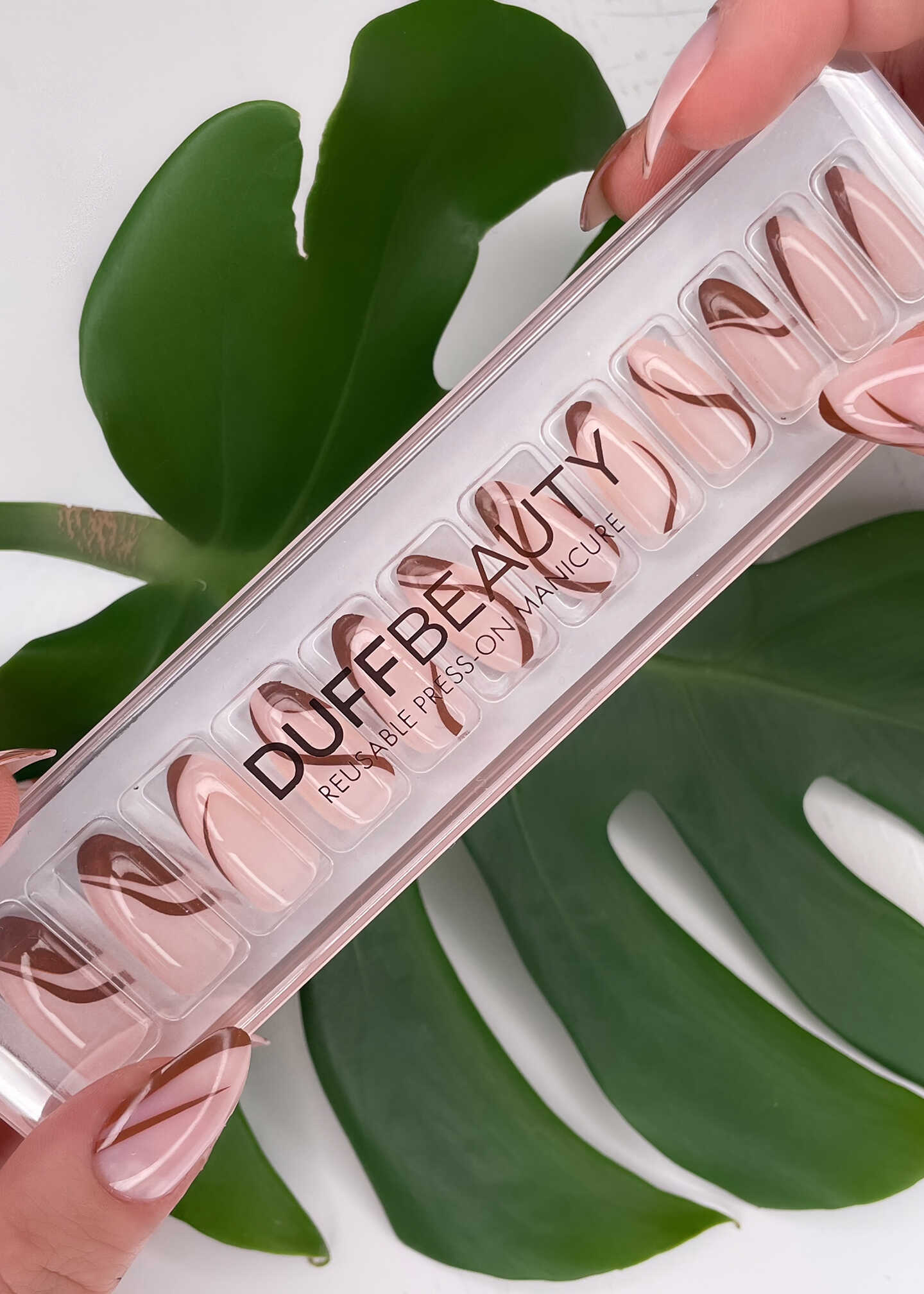 Cappuccino Swirl
Genanvendlige
Salon-kvalitet
Holder op til 3 uger
The Press-On Manicure kit includes:
24 nails in 12 different sizes
Our specially formulated nail glue
A nail buffer/nail file.
Application:
If you want to wear your press-on nails for a few days at a time, only apply a small drop of nail glue. They typically last for 3-4 days.
If you want longer durability, follow these steps:
1. Prep your nails! Clip your nails, push back your cuticles, and clean with nail polish remover to remove dust and natural oils on the nails.
2. Find your match! Choose the size that fits best with your natural nails. If you're between two sizes, we recommend taking the smaller one
3. Apply the nail glue and wait 3-5 seconds. To avoid air bubbles under the nails, enough nail glue should be applied to cover the entire nail surface.
4. Apply the artificial nail. Start by placing it as close to the cuticle as possible and make sure to keep the nail straight. Press down for about 30 seconds with a firm grip.
Removal:
1. Apply nail or baby oil along the cuticles and massage in.

2. Soak your nails in warm soapy water for 20-30 minutes.

3. Carefully loosen the nails by lifting them from the sides. If the nail does not come off easily, soak them in warm soapy water again for a few minutes.

4. Remove any glue residue by gently buffing your nails.
Afslut med med en klar lak, så neglene holder sig pæne over længere tid.
Aftagning:
1. Påføre negle- eller babyolie langs neglebåndene og massere ind. 
2. Læg dine negle i blød i varmt sæbevand i 20-30 minutter.
3. Løsne forsigtig neglene ved at løfte dem fra siderne. Hvis neglen ikke slipper, så læg dem i blød i varmt sæbevand igen i et par minutter.
4. Fjern evt. limrester, ved at buffe dine negle let. 
The nail glue contains:
Ethyl Cyanoacrylate, Polymethyl, Methacrylate, BHA, CI15850 Tocopherol, Panthenol, Retinyl Palmitate
We always offer free shipping on purchases over €80.
International delivery takes 3-7 business days.
We have a 14-day return policy when shopping with us. You simply need to notify us at hello@duffbeauty.com that you have changed your mind about your purchase.
We do not cover the cost of returns.