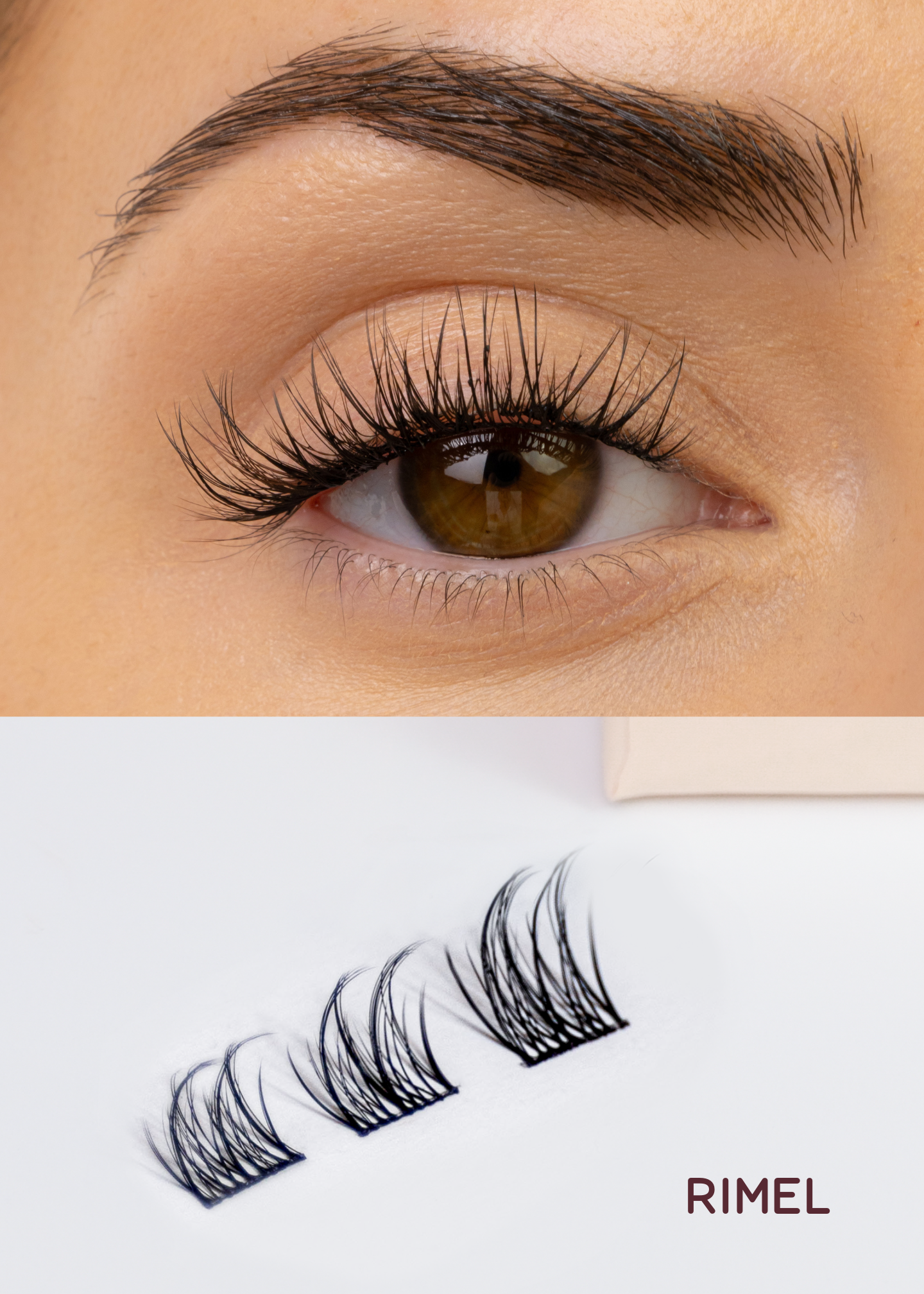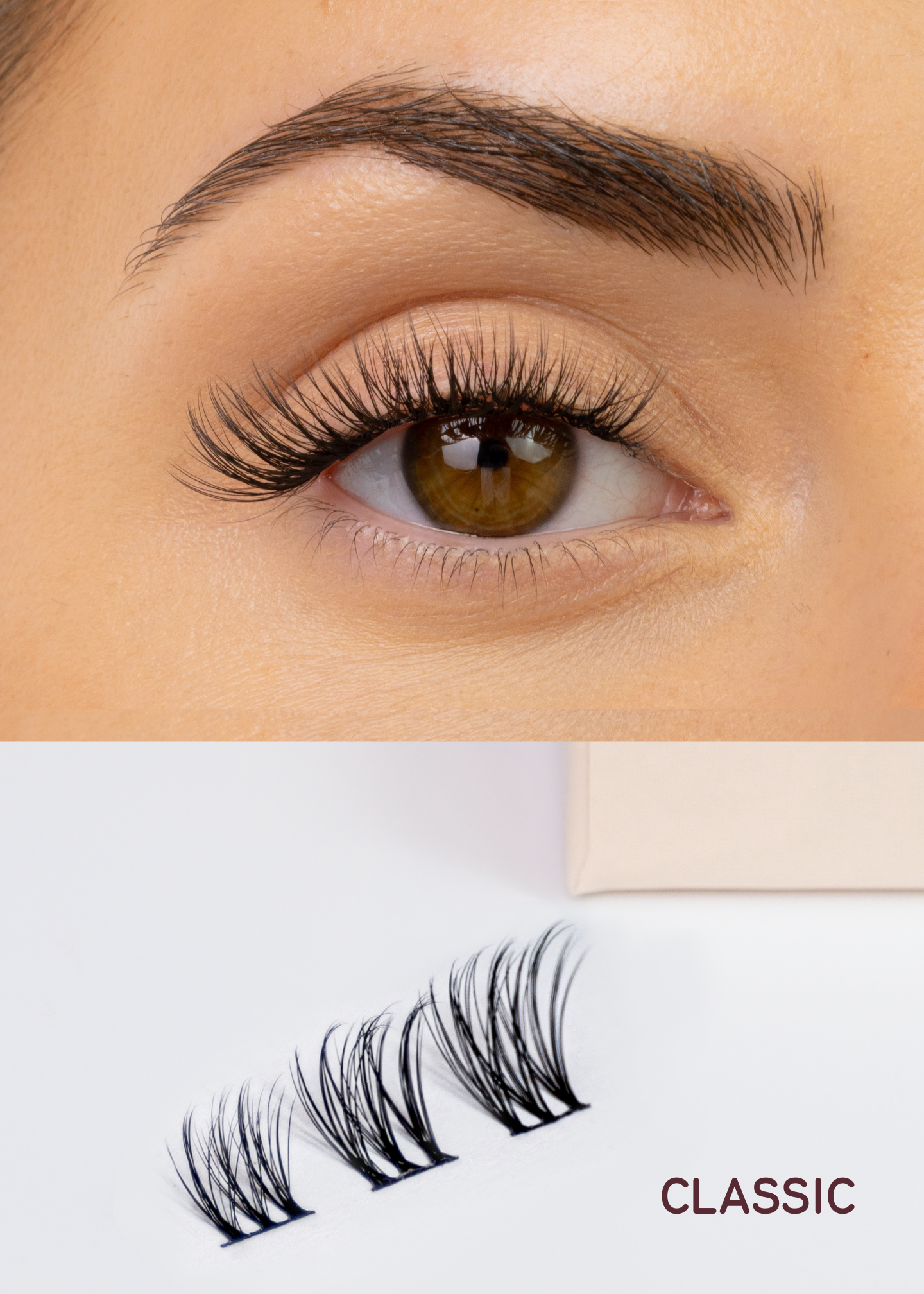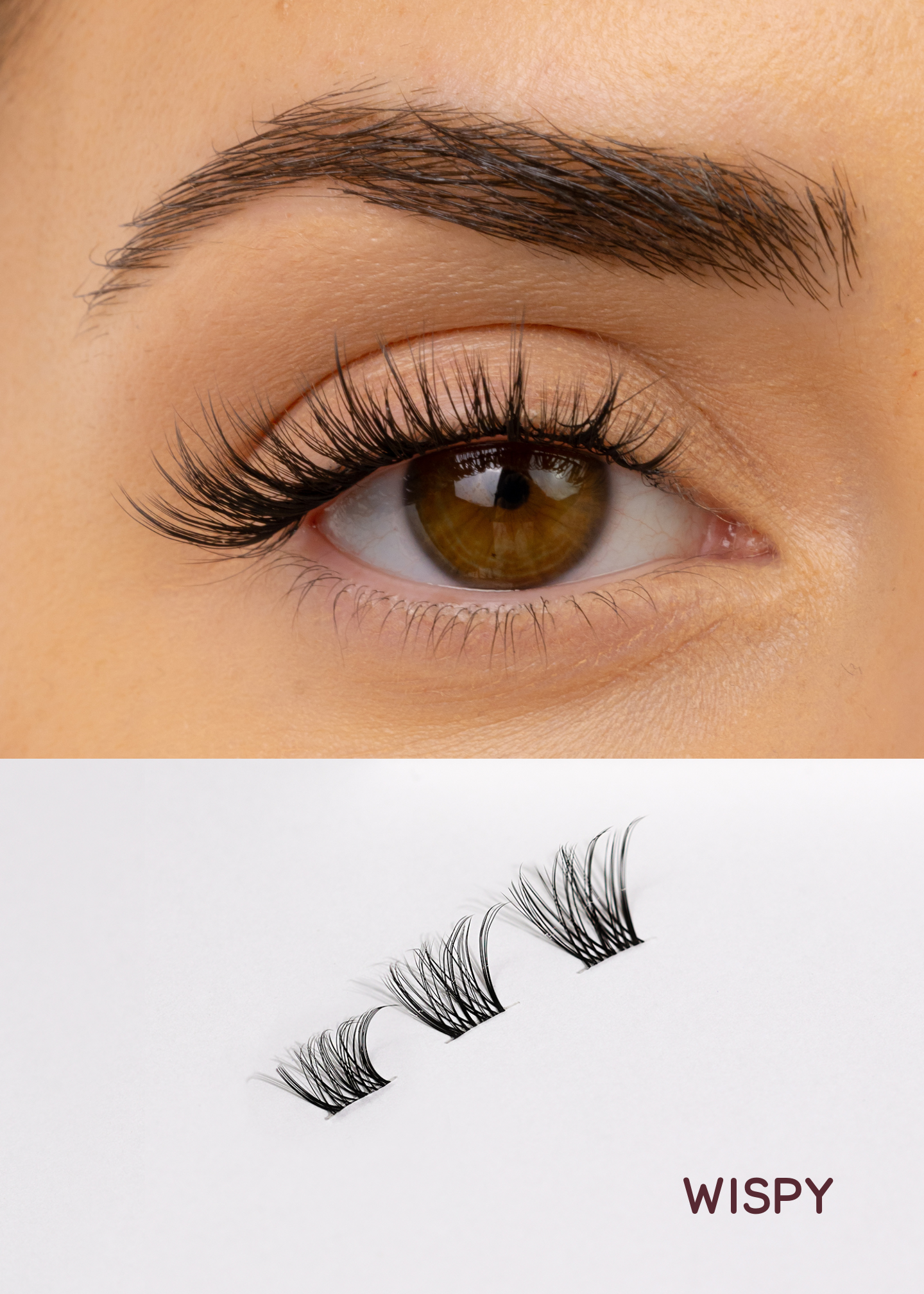 Extended Lash Starter Kit
Introducing Extended Lash Starter Kit vol. 2
The Extended Lash Starter Kit is an innovative yet beginner-friendly eyelash kit that contains everything you need to achieve a beautiful and durable eyelash look. With our Extended Lash Collection, small clusters of lashes are applied underneath your natural lashes, resulting in a natural and salon-like look that lasts up to 7 days.

Less is more! Apply a thin layer of Pro Bond directly under your natural lashes, about 1-2 mm above the wet edge. Apply the product only to the lower 1/3 of your natural lashes and avoid brushing through the lashes as you would with mascara.
Next, apply your Premium Clusters. It's entirely up to you whether you start applying them from the inner or outer corner of your eye. Place the Clusters under your natural lashes, about 1-2 mm above the wet edge.
Gently squeeze the lashes together using our specially developed Pro Lash Applicator. We recommend applying gentle pressure for about 30 seconds to ensure optimal durability.
Finally, apply a layer of Pro Seal along the lash line to remove the sticky sensation and extend longevity.
Avoid letting the lashes come into contact with water for the first 6-8 hours after application.

How to remove:
Apply Pro Remover to the lashes and wait for 30-60 seconds. Gently remove the clusters. Then, apply Pro Remover directly to the top and underside of your natural eyelashes and wait for 1-2 minutes. Afterward, gently brush through your natural lashes with a spoolie to remove any adhesive residue.

Worth knowing: Our Pro Bond & Seal are designed to give you a durable, salon-like look that is still safe for home use. When you're ready to remove your Clusters, never rush. It's important to dedicate time to the removal process and be patient.
Natural: Achieve a full hybrid eyelash extensions-like look, as known from the salon. This style is ideal if you want a fuller eyelash appearance without it becoming too intense. Lengths: 10 mm, 12 mm, and 14 mm.
Wispy: A beautiful lash, created with a crossing effect that provides a natural and light, feather-like look. At the same time, Wispy adds natural volume and a lovely curl. Lengths: 10 mm, 12 mm, and 14 mm.
Lite (Brown): Light and natural. If you prefer a softer eyelash look, then Lite is the perfect style. This delicate lash style offers beautiful length and curl, along with subtle volume. Lengths: 10 mm, 12 mm, and 14 mm.
V1: A shorter lash style with dense volume and natural length, as well as a relaxed curl. Lengths: 8 mm, 10 mm, and 12 mm.
C1: Beautiful length and natural volume, along with a relaxed curl. Lengths: 10 mm, 12 mm, and 14 mm.
Seal
Aqua, acrylates / ethylhexyl, acrylate copolymer, propylene glycol, phenoxyethanol / ethylhexyl, glycerin, caprylyl, glycol / ethylhexyl glycerin

Bond
Ammonium, styrene / acrylates copolymer, Cl 7726, propylene glycol, phenoxyethanol /ethylhexyl, glycerin, caprylyl glycol, ethylhexyl glycerin

Remover
Mineral oil, isopropyl palmitate lauryl myristate, laureth-4, isododecane, phenoxyethanol, polysorbate 80, ethylhexyl glycerin, propylene glycol
For purchases over €80, we always offer free delivery with GLS to the nearest parcel shop.
If the order is placed before 2 PM on weekdays (Monday-Friday), the order is normally dispatched the same day. We do not dispatch packages on weekends (Saturday-Sunday). Orders in EU are delivered within 2–5 business days, depending on destination country.
Returns: We offer a 14-day return policy. To maintain your right of withdrawal, you must not open or break the seal on the product, as it cannot be returned for health and hygiene reasons.

If you wish to return, please enclose a note with your full name and order number in the package and send it to the following address:
DUFFBEAUTY, Nyager 5, 2605 Brøndby.

The package must be sent directly to the address; we do not collect return packages from parcel shops.

We do not cover return costs.

If you have changed your mind about your purchase, please contact us as soon as possible at hello@duffbeauty.com so we can assist you.